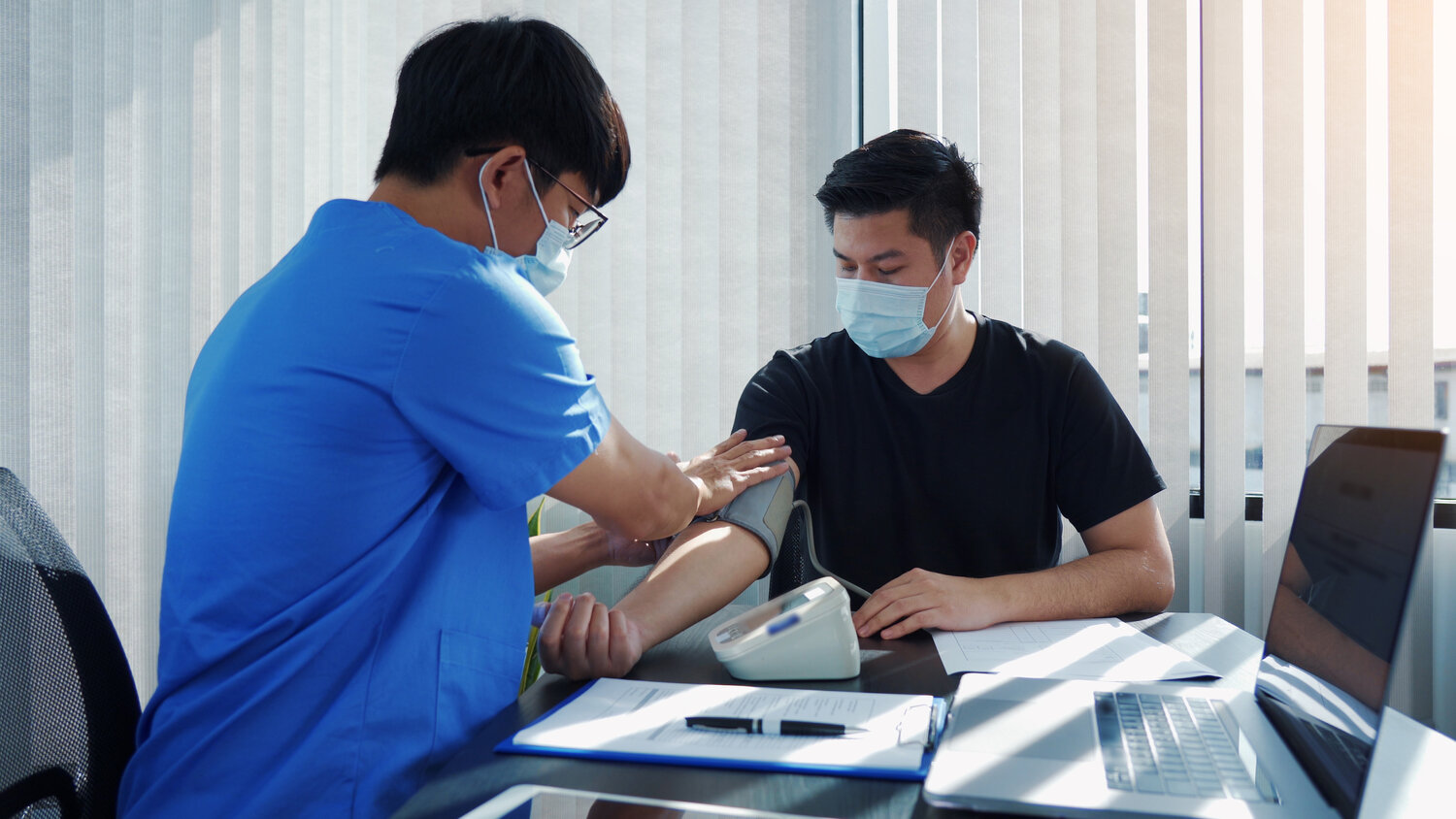 Did you know?
40% of Americans avoid getting an annual physical every year.

90% of pre-diabetics have no idea of their status.

Underlying conditions like diabetes, high blood pressure, and heart disease have led to ballooning health care costs, and employers are shouldering the burden.

Even though 74% of companies provide biometric health screenings to their employees, only a fraction of them engage and take action once they receive the results.
Biometrics
---
Temperature Check

Blood Pressure

Blood Oxygen Saturation

Glucose Level

Height/Weight

Lung Capacity

Throat Photography & More
Physicals
---
Depending on your state regulation, we either we bring doctor or nurse onsite OR pair a local technician with a remote provider - whichever is preferred and most efficient.
Patients are able to discuss all of their healthcare needs & providers can prescribe solutions - including routines, medications, programs & more.
All patients receive a local referral to a high quality provider if needed.