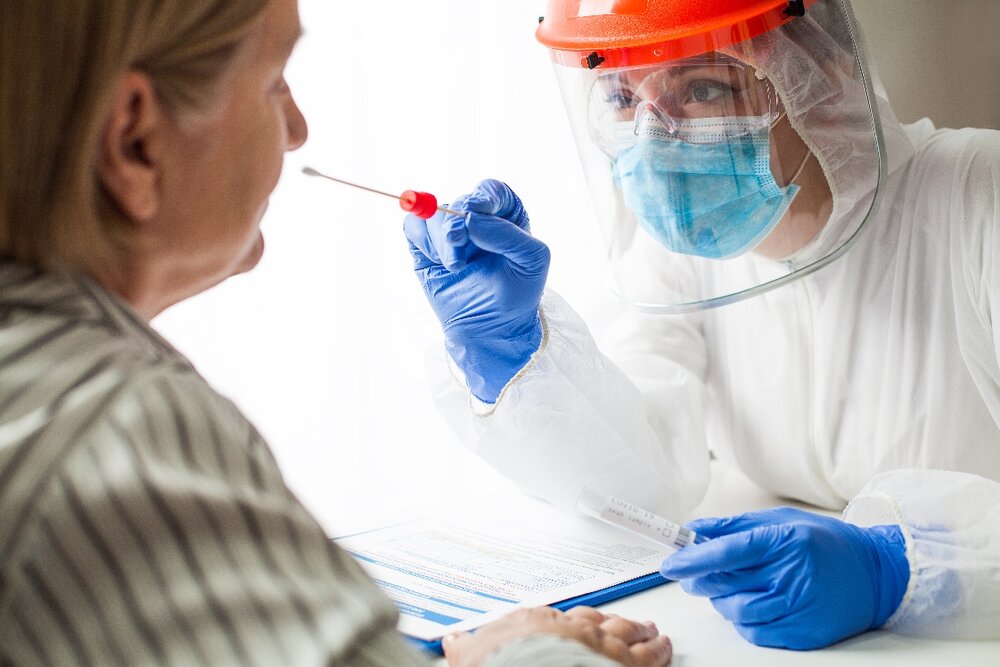 Did you know?
Because COVID-19 is difficult to track and contain, infected individuals may not know they are putting their colleagues at risk. Even those who are vaccinated can be carriers.

Over 40% of Americans are saying no to vaccination.

Vaccine cards printed on easily obtainable heavy white paper; they are impossible to quickly verify with no central system.

Pharmaceutical companies are forecasting 5+ boosters needed as strains mutate, making Covid-19 vaccines unlikely to be the panacea we all hoped for.
Services
---
Test Types
---
Rapid Antigen: Tests from a variety of FDA-authorized brands including Abbott Labs, Carestart & BD Veritor. (10-20 minute results)

rt-PCR: Nasal Swabs tests from our preferred network of laboratories (2-3 day results)
Service Methods
---
Onsite Technician: One or more technicians will come onsite at a cadence of your choice to collect each employee's sample at a high throughput rate

Employee Self-Service (BEST SELLER): Self-test kits for employees; call center assistance available anytime. Always available and ready at your workplace without wait time. We cover all licensure, compliance and reporting on your behalf