OUR PROGRAMS
FLU SHOTS
The flu affects the whole body—including your nose, throat and lungs—and can lead to serious complications in those with chronic illness.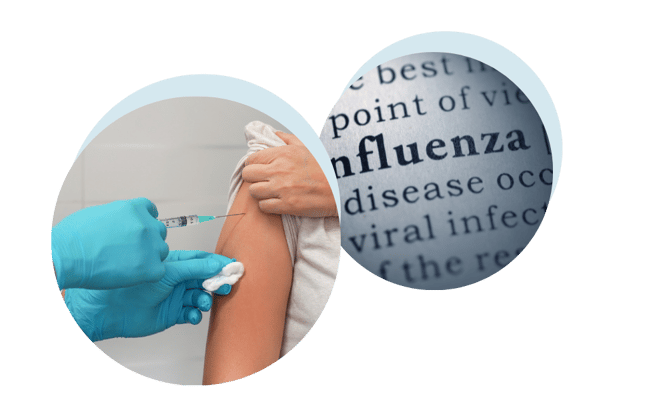 DETAILS
How does the program work?
Seasonal flu shots at the workplace performed by caring and gentle clinicians.
Quadrivalent or trivalent options are readily available.
Certificates provided with speed and efficiency.
FACTS
5-15% of the world is infected with the seasonal flu every year. This results in millions of hours of absenteeism for businesses.
45% American adults do not receive the flu shot every year - fueling this trend.
FEATURES
Why work with us?
We believe in patients owning their health records. That's why each employee gets their own data after their appointment.
Employers want to know what is going on in their population so that they can plan the next steps of their wellness programs. We provide dashboards and metrics to make data easily digestible.
Paper-free is the way to be. Patients sign up online via an easy to remember hyperlink such as medbar.com/[companyname]
Our providers are able to provide medication refills or new prescriptions based on their diagnoses.