OUR PROGRAMS
Covid 360 Program
We provide creative, customizable digital and on-site options to address your unique workforce no matter your size, industry or where you are in the COVID process.
Our solutions are seamless & A-Z.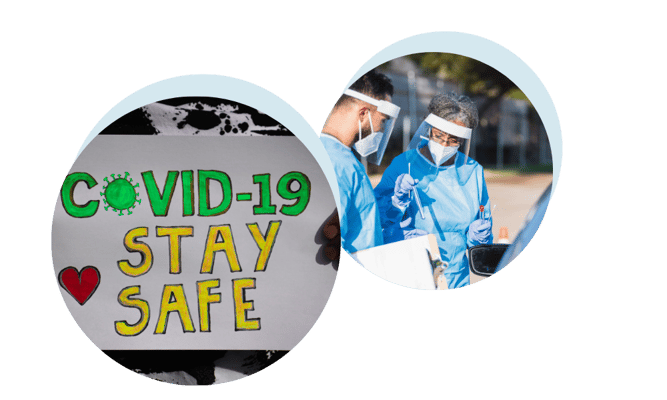 DETAILS
How does the program work?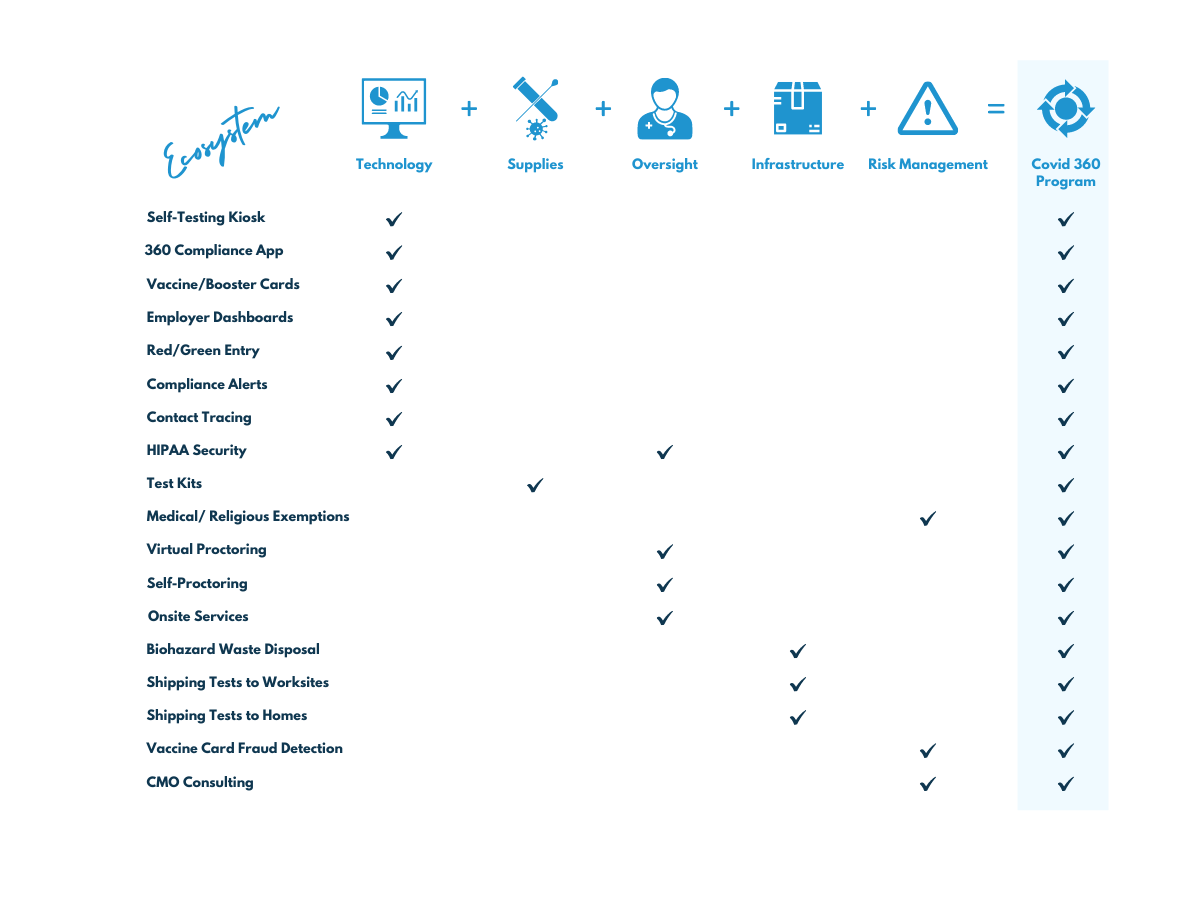 FACTS
Over 40% of US adults have not yet received a booster.
As variants evolve, the definition of 'fully vaccinated' has changed to 'boosted' in many localities and entry criteria.
FEATURES
Why work with us?
We believe in patients owning their health records. That's why each employee gets their own data after their appointment.
Employers want to know what is going on in their population so that they can plan the next steps of their wellness programs. We provide dashboards and metrics to make data easily digestible.
Paper-free is the way to be. Patients sign up online via an easy to remember hyperlink such as medbar.com/[companyname]
Our providers are able to provide medication refills or new prescriptions based on their diagnoses.