OUR PROGRAMS
DRUG TESTING
Drug testing is effective in preventing accidents, health issues and costs, absenteeism, and litigation.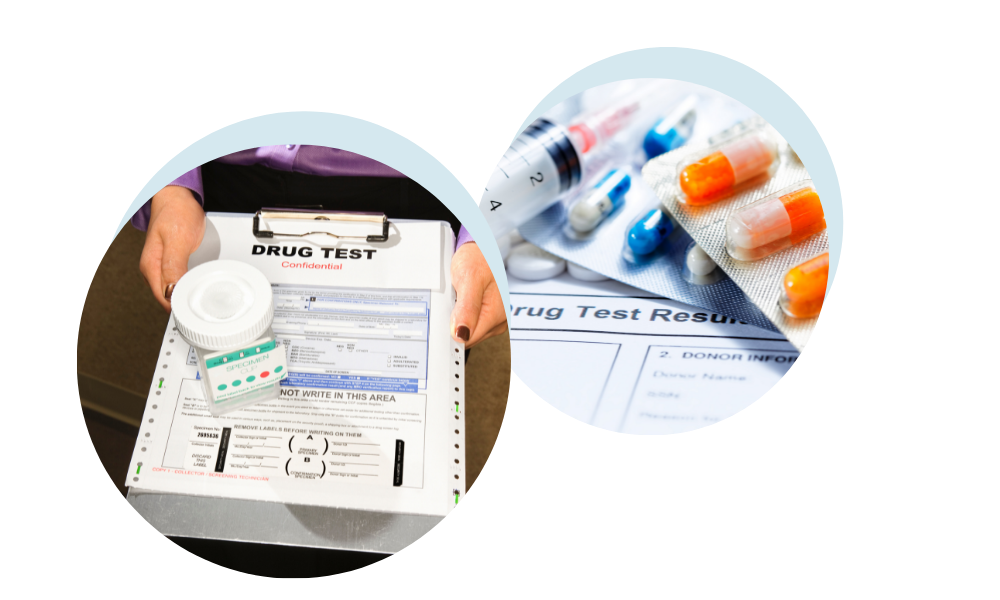 DETAILS
How does the program work?
We will offer DOT and non-DOT testing. Via this method, we are able to operate at lower costs, faster pace, higher accuracy and larger scale than traditional on-site drug testing companies.
We test for multiple substances, including Amphetamines, Barbiturates, Benzodiazepines, Cocaine, Marijuana (THC), Methadone, Methaqualone (Quaaludes), Opiates, Phencyclidine (PCP), Propoxyphene.
FACTS
70% of Americans using illicit drugs are employed.
Substance abuse in the workplace can lead to decreased productivity and increased physical injuries and fatalities. Approximately 16% of emergency room patients injured at work have alcohol in their system. The likelihood for workplace accidents skyrockets when employees are under the influence.
FEATURES
Why work with us?
We believe in patients owning their health records. That's why each employee gets their own data after their appointment.
Employers want to know what is going on in their population so that they can plan the next steps of their wellness programs. We provide dashboards and metrics to make data easily digestible.
Paper-free is the way to be. Patients sign up online via an easy to remember hyperlink such as medbar.com/[companyname]
Our providers are able to provide medication refills or new prescriptions based on their diagnoses.