OUR PROGRAMS
RESPIRATOR FIT TESTS
Respirator fit testing ensures that employees are safe from breathing in harmful contaminants and pathogens from their environment.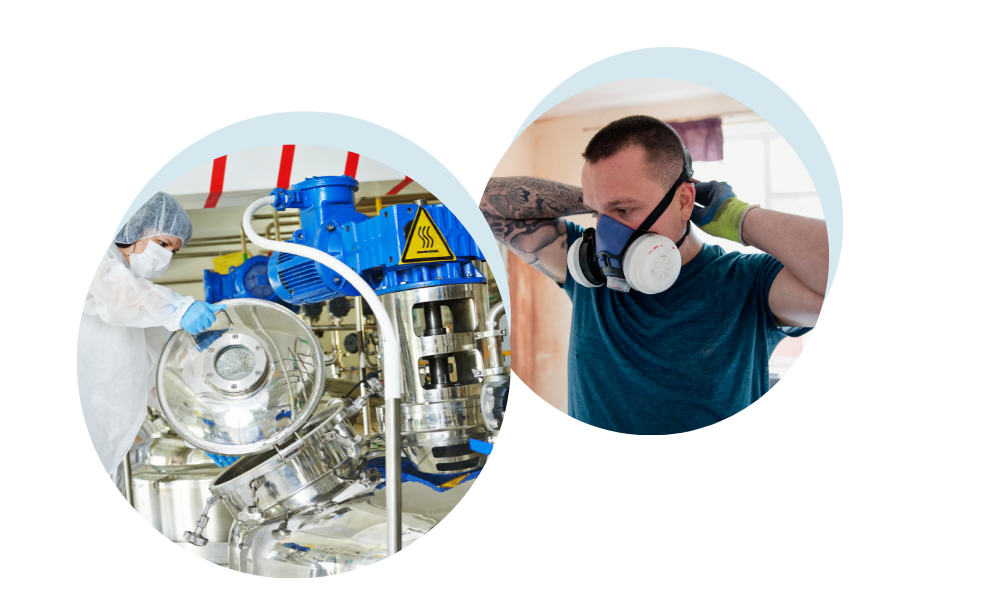 DETAILS
How does the program work?
We provide qualitative respirator fit testing to help employers comply with OSHA requirements. Qualitative fit testing is a pass/fail test method that uses your sense of taste or smell, or your reaction to an irritant in order to detect leakage into the respirator facepiece.
Quantitative fit testing uses a machine to measure the actual amount of leakage into the facepiece. We can also provide this service upon request through our occupational medicine partners.
FACTS
50% of workers fail to achieve adequate facial seal of N95 masks
Tight-fitting respirators must seal to the wearer's face in order to provide expected protection. This includes disposable respirators (also called "filtering facepieces"). Therefore, fit testing is required in the US by the Occupational Safety and Health Administration (OSHA) before a user wears a mandatory respirator on the job, and must be assessed at least annually.
FEATURES
Why work with us?
We believe in patients owning their health records. That's why each employee gets their own data after their appointment.
Employers want to know what is going on in their population so that they can plan the next steps of their wellness programs. We provide dashboards and metrics to make data easily digestible.
Paper-free is the way to be. Patients sign up online via an easy to remember hyperlink such as medbar.com/[companyname]
Our providers are able to provide medication refills or new prescriptions based on their diagnoses.